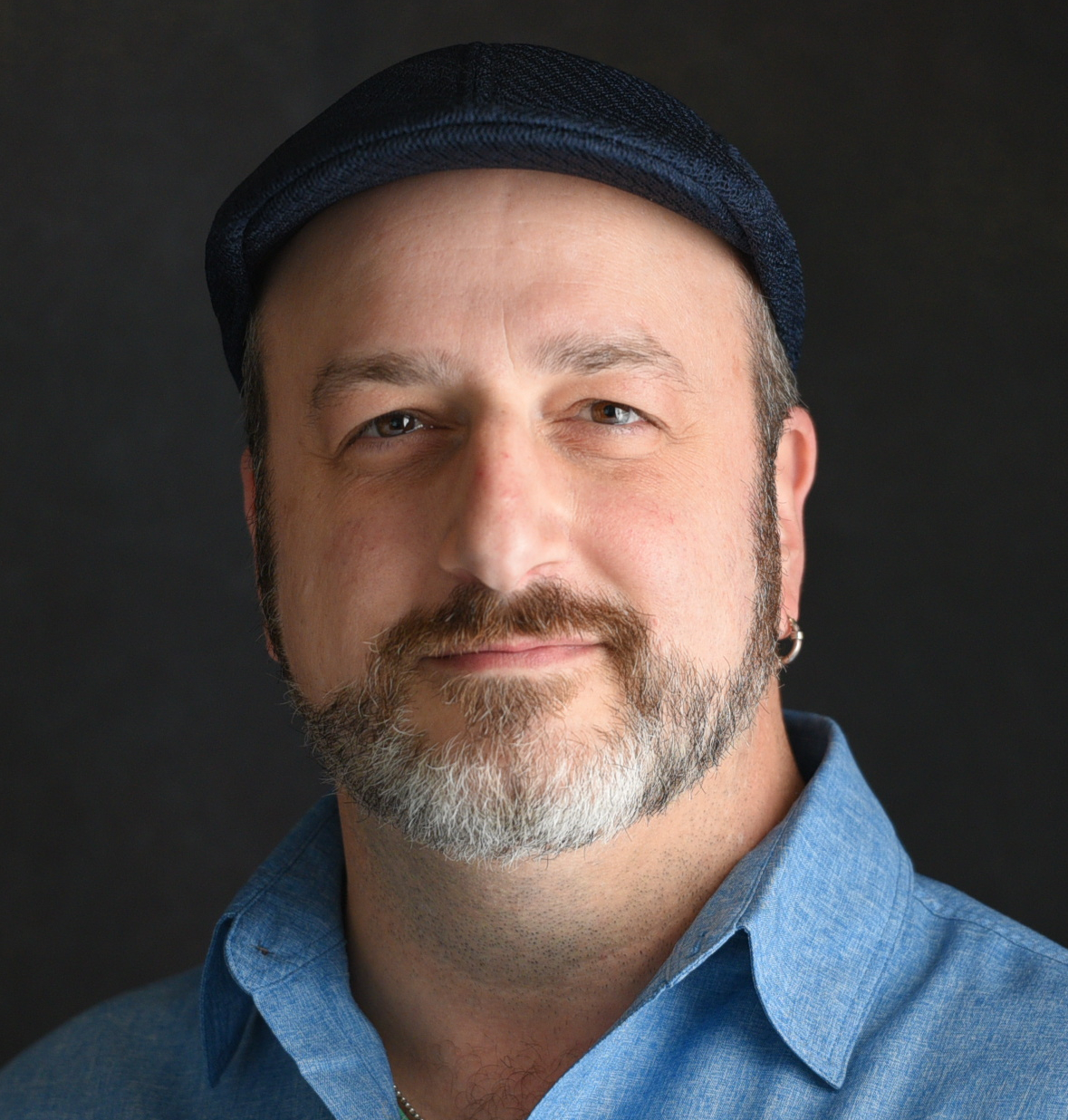 If you want to live Jewishly, you've got to have the right gear. That's just the way it works. To do Judaism takes certain stuff – objects and artifacts that are the tools of attaching our Jewish values to our Jewish rituals.
Take, for example, the most prominent ritual of Shabbat and the values it embodies. We begin Shabbat by lighting candles. Light is the symbol of joy and gladness, which are certainly values of Shabbat. Fire, wine, and bread, are fundamental examples of human mastery over nature, but instead of raising up these symbols and declaring, "How great is man!" we hold them up in amazement and gratitude at the world God has given us; we hold them up as symbolic of what the Talmud (Shabbat 10a) describes as our partnership with God in the work of creation.
But you can't light candles if you don't have candlesticks.
Maybe that explains why so many Jews shlepped their heavy candlesticks with them when they came to this country. Even though most of them were only made of brass, they were as precious as gold. With them, no matter what else changed, they had the necessary gear to keep Shabbat a part of their lives. Whatever vagaries life had in store for them, so long as they had their candlesticks, they could act out, every week, the single most defining Jewish ritual as a declaration that God made this world and placed me in it to be free.
But, again, you can't light candles… you can't make Shabbat, if you don't have candlesticks.
That is why, at the far end of the Social Hall at B'nai Jeshurun, you will find a large wooden table filled with a mishmash assortment of candlesticks, and a sign that reads:
SHABBAT CANDLESTICK ADOPTION CENTER
Please feel free to adopt a pair,
And help yourself to a bag of Shabbat candles
…you are now equipped to make Shabbat in your home!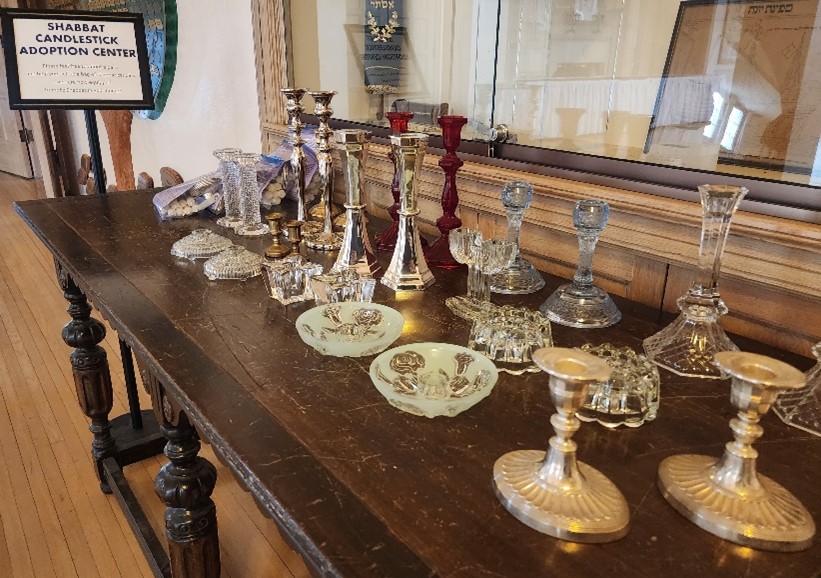 None of the candlesticks are new – every pair is different; every pair has a story, and every pair has a past of helping to fill a space with joy and gladness. When a set gets adopted, it will create a new story, one of bringing Shabbat joy and gladness into someone's home. The candlesticks are also free. That's how important it is to make sure that anyone who wants to make shabbat has the gear they need.
You may be wondering where do these candlesticks come from? The answer is wherever I can find them – thrift stores, estate sales, antique malls. I've lost count of how many pairs I've purchased and given away over the years since I first introduced the Candlestick Adoption Center at KU Hillel, and I never tire of seeing which pair will call out to a particular person as they peruse the selection.
Of course, KU Hillel did not have a Sisterhood gift shop. When I set up the Adoption Center at B'nai Jeshurun, I was concerned about the problem of hasagat g'vul – encroaching on the territory of the Sisterhood gift shop. If that concern occurred to you as it occurred to me, you may find it reassuring to know that I have asked the Sisterhood to calculate how much they make each year from the sale of candles and candlesticks, and I will donate that amount to the Sisterhood in order to ensure that the Candlestick Adoption Center does not negatively impact their finances.
Because that is how important it is to make sure that anyone who wants to make Shabbat has the gear they need to do so.
Which brings me to my ask. Actually, there are two of them.
First, the next time you light Shabbat candles, would you be so kind, please, as to take a moment, before you say the blessing, and take a picture of you with your lit candles, and then email it to me (nealschuster@gmail.com) along with the brief story of you and your candlesticks.
Secondly, if you have a lonely pair of candlesticks somewhere in your home that could bring joy and gladness to someone's Shabbat, the Candlestick Adoption Center can always use more candlesticks. Feel free to bring them by the Temple the next time you're here. Or, if you'd like to have someone come pick them up from you, please let me know. I'll come get them myself. It will be a great opportunity for me to get to know more of you and hear your stories. Because if candlesticks have stories to tell, all the more so with people.
Rabbi Neal Schuster
nealschuster@gmail.com