Purchase a Yahrzeit Plaque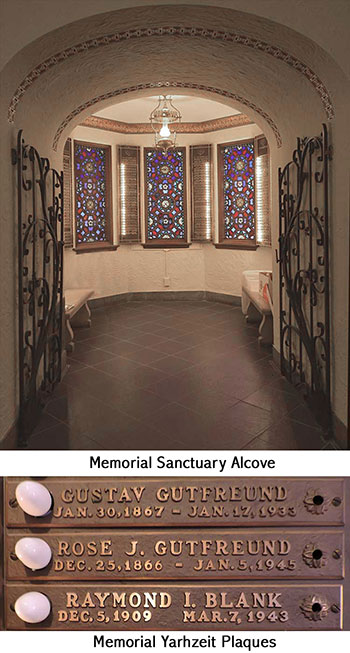 Yahrzeit, literally meaning "time of one year," is the full day of remembrance of a deceased relative on the anniversary of their death according to the Hebrew calendar.
It is a widely observed Jewish tradition to commemorate the passing of a loved one by memorializing those that have departed on a dedicated memorial wall.
At Temple B'nai Jeshurun such walls grace the rear of our sanctuary. Plaques are inscribed with the name of the departed along with the date of birth and of passing. Beside each plaque is a memorial light, which is lit on the Yahrzeit anniversary and for Yizkor services. The cost of the plaque is $500.
You can purchase a Yahrzeit Plaque through the Paypal button below. You do not need to have a PayPal account to use PayPal. PayPal allows you to use a credit or debit card to make a donation without a PayPal account.