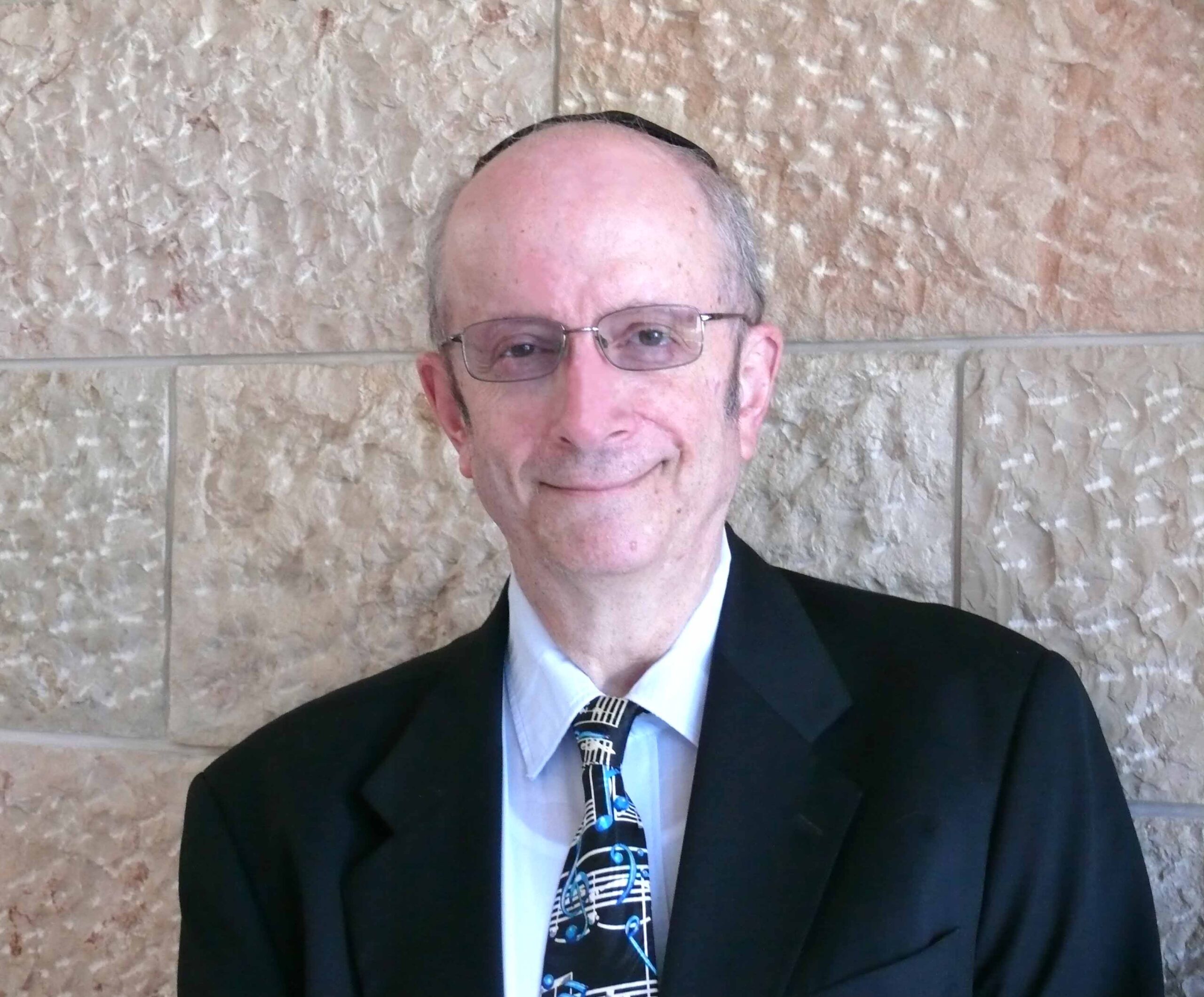 CANTOR ELIAS ROOCHVARG
Cantor Elias Roochvarg hails from Newark, New Jersey. He earned his Bachelor's Degree in Music Education at UNC-Chapel Hill, and a Masters Degree in Voice from Boston University. He also holds a degree in Sacred Music from Hebrew Union College School of Sacred Music, where he earned Cantorial Investiture in 1978.
In 1976, while pursuing his Cantorial studies, he became the first Cantorial student to participate in HUC's Year-in-Israel program, during which time he served as Assistant Cantor at HUC's Jerusalem campus. In that capacity, he met Jews from all over the world. As a result, when he completed his Cantorial studies in 1978, he received job offers from congregations on 3 continents. The position he accepted was to return to Jerusalem as Cantor/Music Director of HUC-Jerusalem, 1978-80. He has been privileged to return to Israel many times since 1980.
From 1980-1995, he served as Cantor of Beth Israel Congregation in Baltimore. During those years he was an Adjunct Professor at Baltimore Hebrew University, taught several thousand Elderhostel students, lectured on Jewish Music at the Smithsonian and, through Young Audiences of Maryland, performed programs of Jewish music at dozens of local elementary & middle schools as a member of the Heritage Trio.
In 1995 he returned to the Tar Heel state, accepting the position of Cantor of Temple Israel of Charlotte. In 2003 he was awarded the Honorary Degree of Doctor of Music by Hebrew Union College. In 2013, the Jewish Theological Seminary bestowed upon him another honorary Doctorate in Jewish Music.
He fulfilled a life's dream in 2006, when he recorded Ernest Bloch's SACRED SERVICE with full orchestra and chorus. He fulfilled another dream in 2009 when his book, WELL-VERSED
IN SCRIPTURE: The First Five Books of the Bible in Contemporary Rhyme was published.
Upon Cantor Roochvarg's retirement from Temple Israel in 2018, the title of Cantor Emeritus was bestowed upon him.
He is married to Dr. Linda Berger Roochvarg, a pediatrician, & they are the proud parents of adult children Aaron, Miriam & Michael.